Go back
Taking Adobe's engineering and design to new heights.
Webistry has enhanced productivity and efficiency across many Adobe products and divisions since 2019. This is achieved through experimentation, web engineering, and comprehensive support in UI/UX design and creative asset development.
Here' s how it happened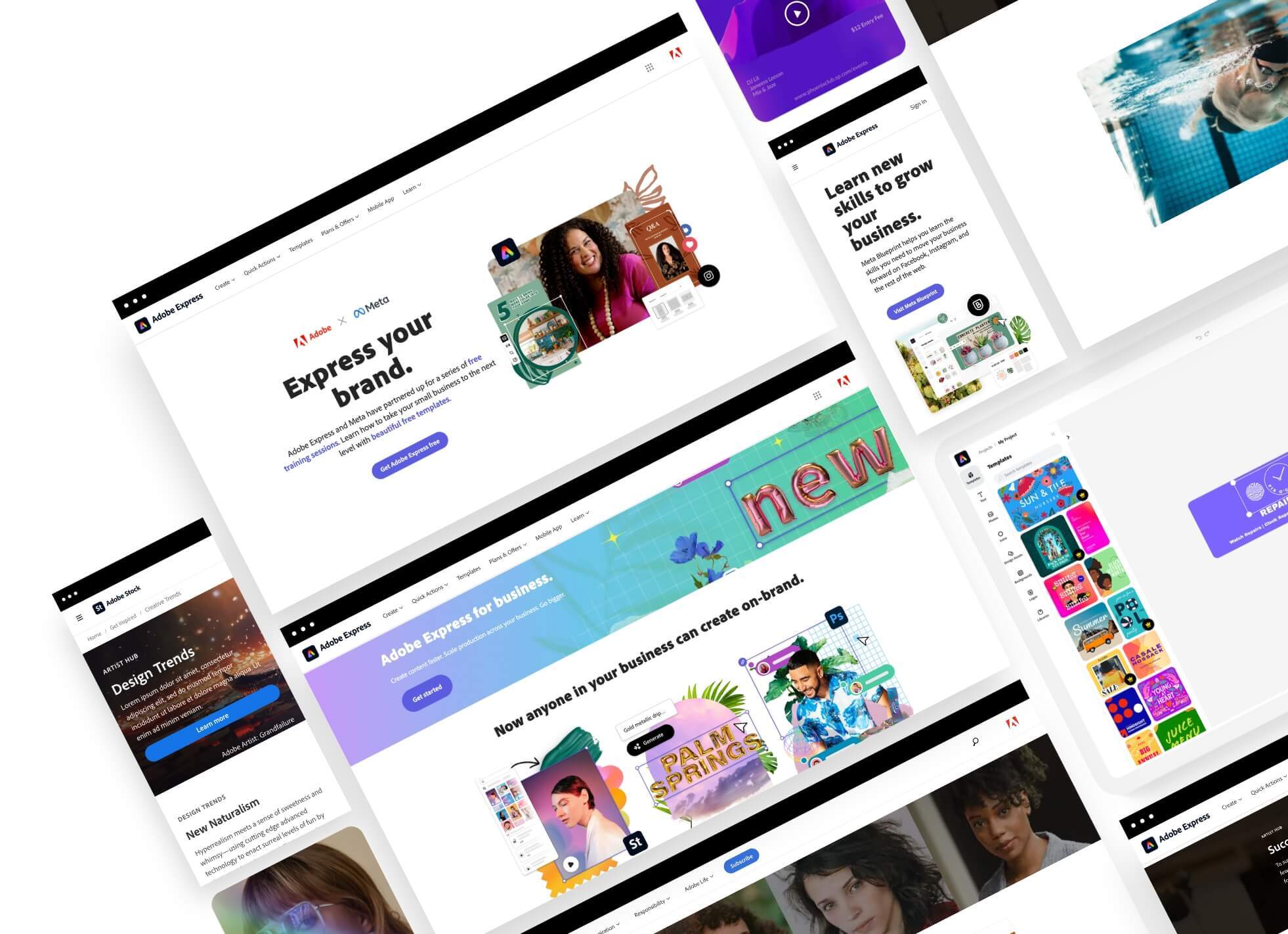 4 yrs
OF TRUSTED PARTNERSHIP
Increasing velocity and fostering creativity across Adobe teams
We are uniquely able to offer Adobe a variety of high-quality services for design, strategy, and engineering, all while seamlessly integrating into their workflows with cross-team collaboration.
SERVICES
UI/UX design
CRO experimentation & strategy
Adobe Franklin development
Web development
Asset creation
UI/UX Design
Designing improved user experiences
We develop visually appealing and user-friendly out-of-product experiences across Adobe's offerings by working closely with their marketing teams. Through careful analysis of target audiences as well as market research, our UI/UX designs:
Optimize brand perception
Drive customer conversions
Increase retention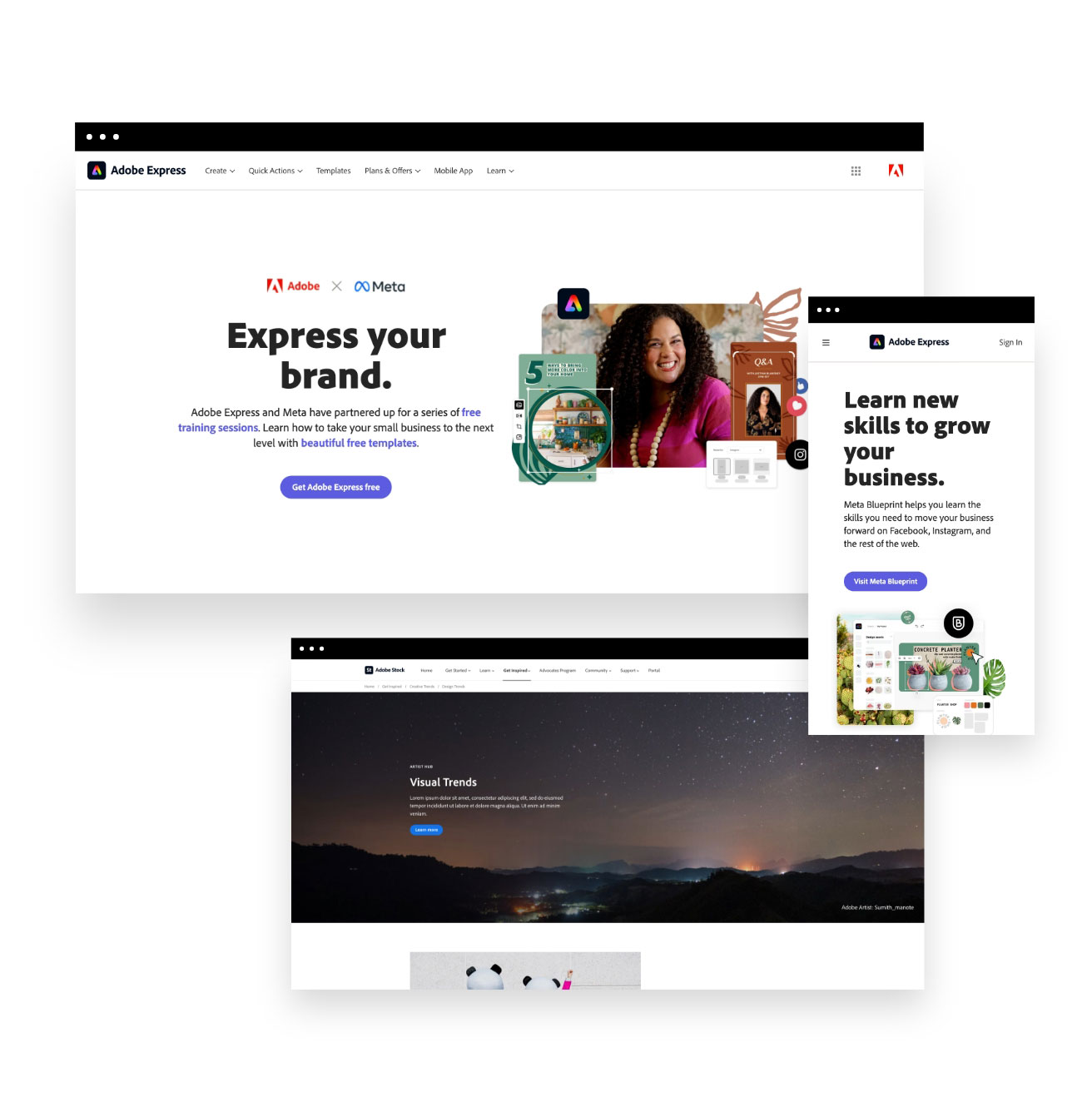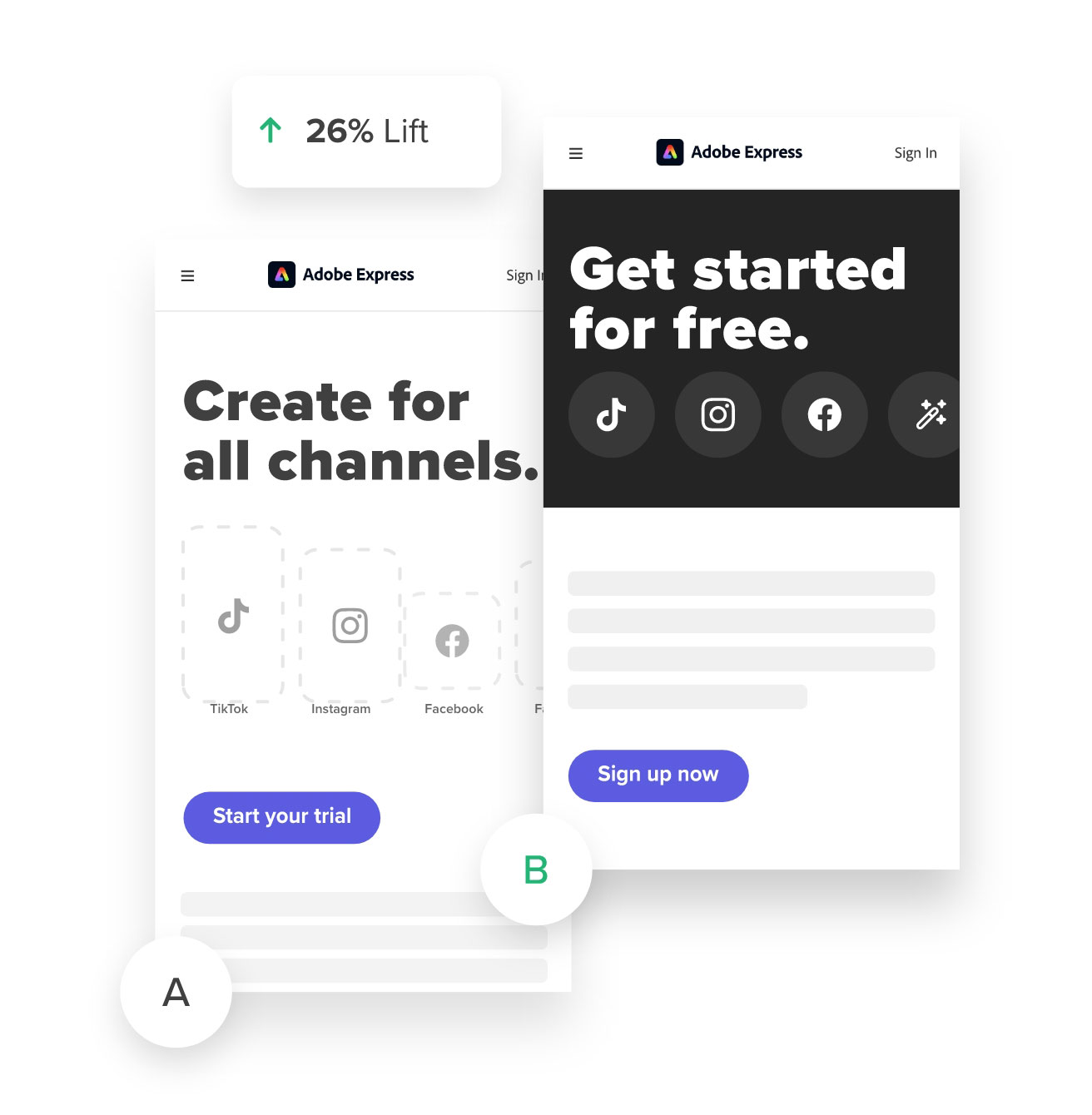 Experimentation
Driving innovation with Adobe Express
Backed by user data and insights, we work with Product Managers and Designers at Adobe Express to quickly iterate on and improve content and messaging. Our ongoing collaboration helps improve user experience and reduce customer friction. Thanks to our partnership, Adobe can:
Increase impact through test velocity
Empower PMs to make informed decisions
Win audiences over with thoughtful design
Web Development & Adobe Franklin
Streamlining web development
Our web development team is instrumental to helping Adobe increase their velocity. We align on a daily basis with Adobe's project managers to establish deliverables, review progress, optimize, and deliver quality work. Our development support helps Adobe:
Increase quality and performance of their websites
Innovate development frameworks such as Adobe Franklin
Refine workflows on their newest platform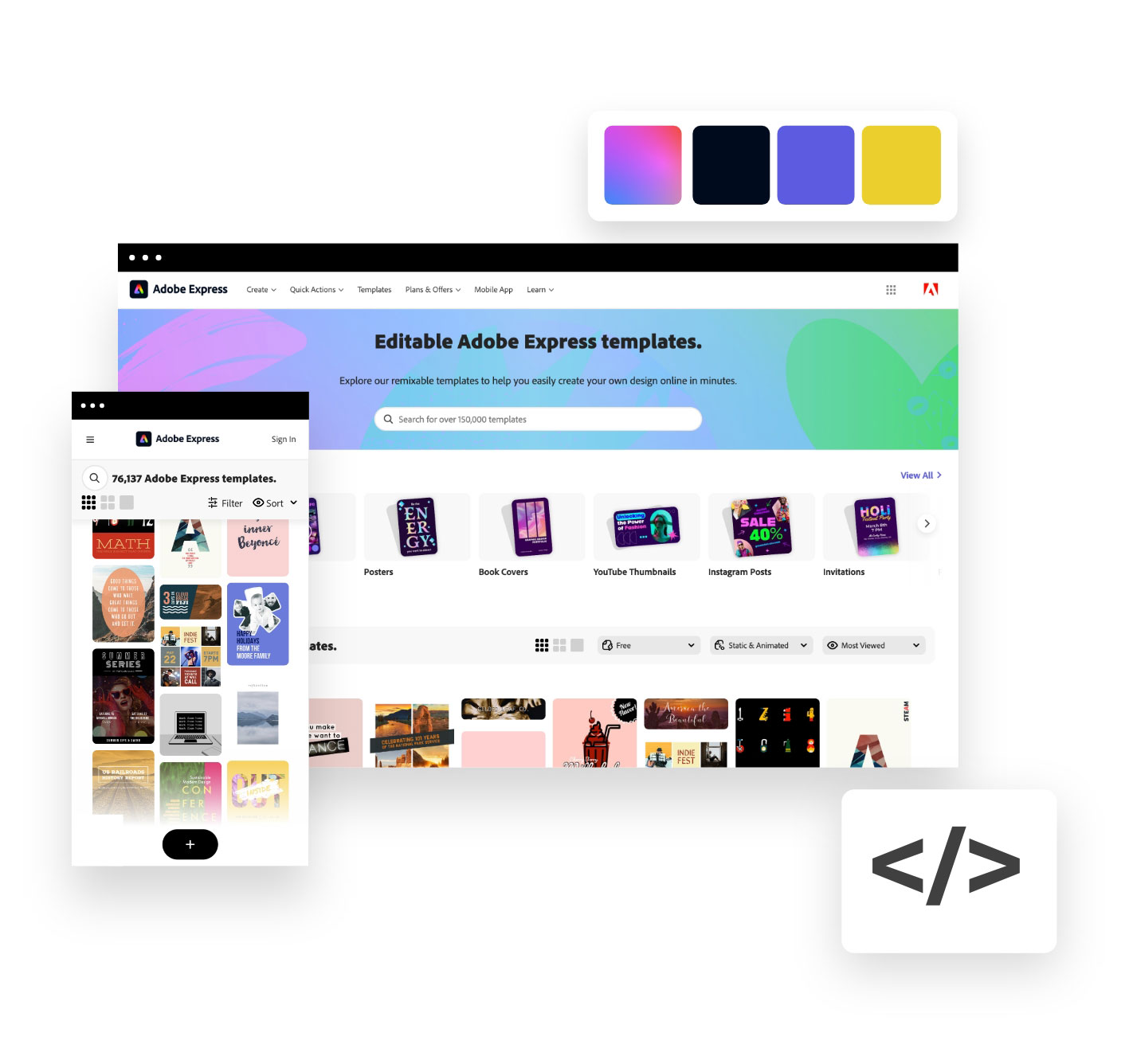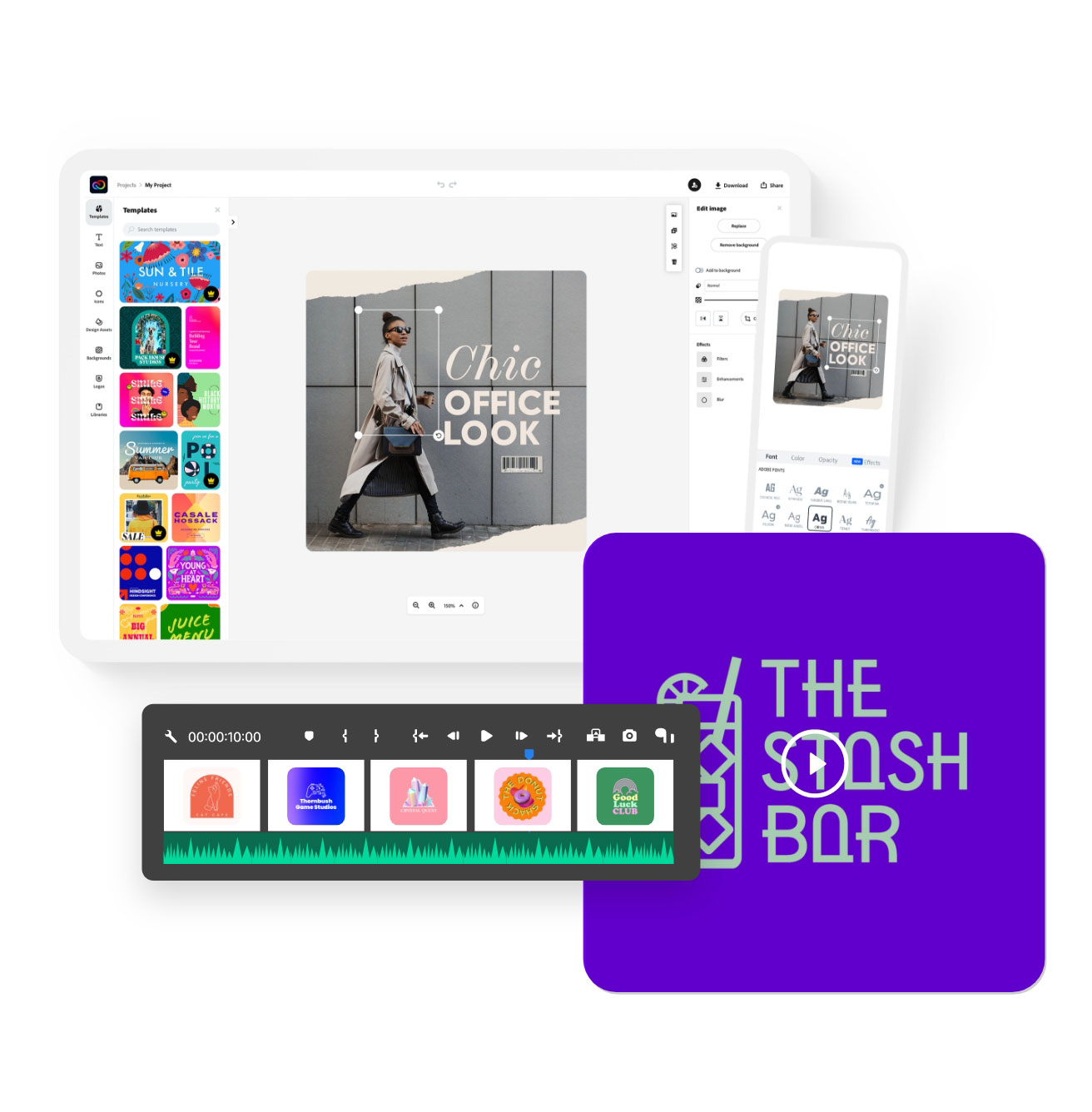 Asset Creation
Supporting creative and SEO strategy
We provide extensive support to Adobe Express in graphic and asset creation, specifically tailoring for SEO. By crafting visually compelling images and videos that align with Adobe Express's overall brand identity, we create assets that help:
Support SEO strategy
Enhance online visibility
Drive organic traffic to in-product
We wouldn't have been able to deliver this much content without them.
The team at Webistry delivers high-quality work quickly. They're flexible and handle limitations or restrictions in stride.
Thibault Imbert
Director, Growth Marketing, Adobe
You might also like
Fat Stone Farm
By partnering with us, Fat Stone Farm went from a 1.66x return on ad spend to 33.12x in under a year.
View Case Study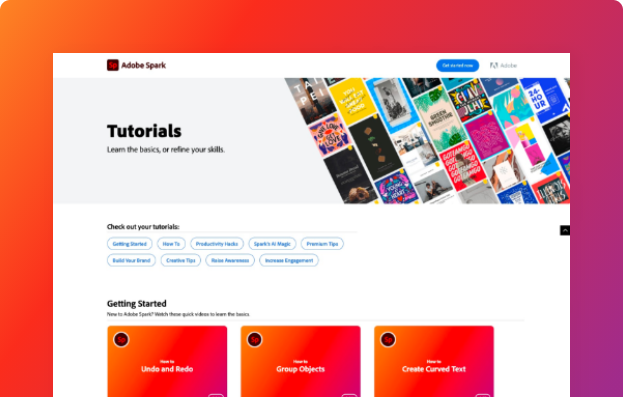 Adobe Spark
Learn the basics or refine your skills with Adobe Spark's quick tutorial videos.
View Landing Page
See More
I'm Ready To Be More Profitable!
Contact us today to get a free proposal.