Go back
Personalized wall art
With Mixtiles, you can turn your personal photos into stunning wall art that can be placed anywhere, completely nail-free.
Check out our work
Complimentary work
Our work goes beyond video production. For this client, we've also done CRO work, as well as delivered landing pages for Google Shopping.
CONVERSION RATE OPTIMIZATION
LANDING PAGE DESIGN
You might also like
Kokobelles
From graduation gifts to baby showers, Kokobelles delivers beautiful, thoughtfully crafted gift baskets for any occasion.
View Studio Work
Dentisterie VMR Studio
Located in the heart of Town Mount Royal, Dentisterie VMR is dedicated to meet all your dental needs.
View Studio Work
See More
I'm Ready To Be More Profitable!
Contact us today to get a free proposal.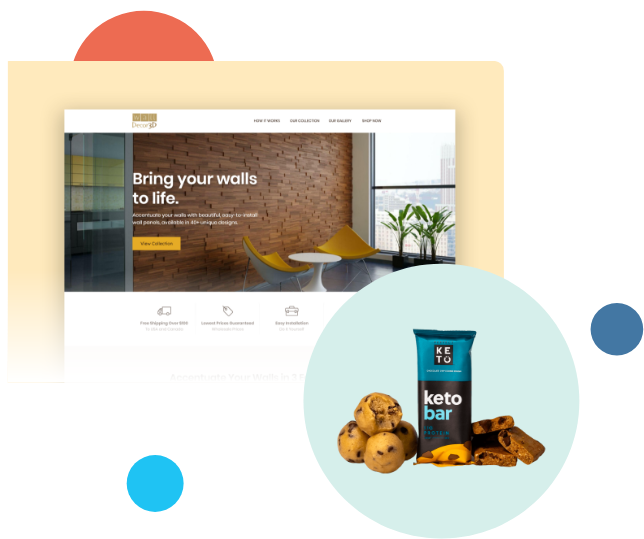 Get in touch with us
What to Expect
Customized Pricing
1-Hour Free Consultation
Strategy Breakdown
"In a short period of time it's evident that Webistry are going to become a valuable business partner for Samuraw Nutrition. Jonathan and the team are hyper-responsive, proactive and a pleasure to deal with."
Thanks for reaching out!
Your form has been sent successfully. You'll be hearing from us very shortly!
Don't be shy.
We're Canadian.
We're inherently super friendly.
Please book a call with Jonathan,
our Co-Founder.
Book a Call